Cap de Menorca
Cap de Menorca
, also known as
Cap de Bajolí
, is the perfect place to watch sunsets over Mallorca.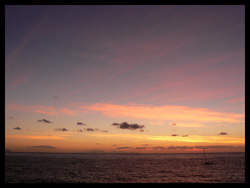 Even though there are the resorts of
Cala en Blanes
, Torre de Ram und Los Delfines nearby, this cape in the
municipality
of Ciutadella is a world on its own.
For scuba-divers:
The depth is 35 metres.
The maximum temperature in summer is 26 degrees and the minimum temperature in winter is 13 degrees.
Wear complete wet-suit or wet-suit with shorts in the summer and a dry-suit in the winter.
The visibility average is between 10 and 30 meters. It could reach 30 to 40 metres during the summer.